The world currently emits 51 billion tons of greenhouse gases every year. We need to get that number down to zero. Breakthrough Energy was founded on the knowledge that we can't achieve our climate goals and successfully navigate the clean energy transition without unprecedented innovation and transformation in every aspect of the global economy.
My optimism comes from my belief in innovation – it's our power to invent that makes me hopeful. That's what Breakthrough Energy is all about.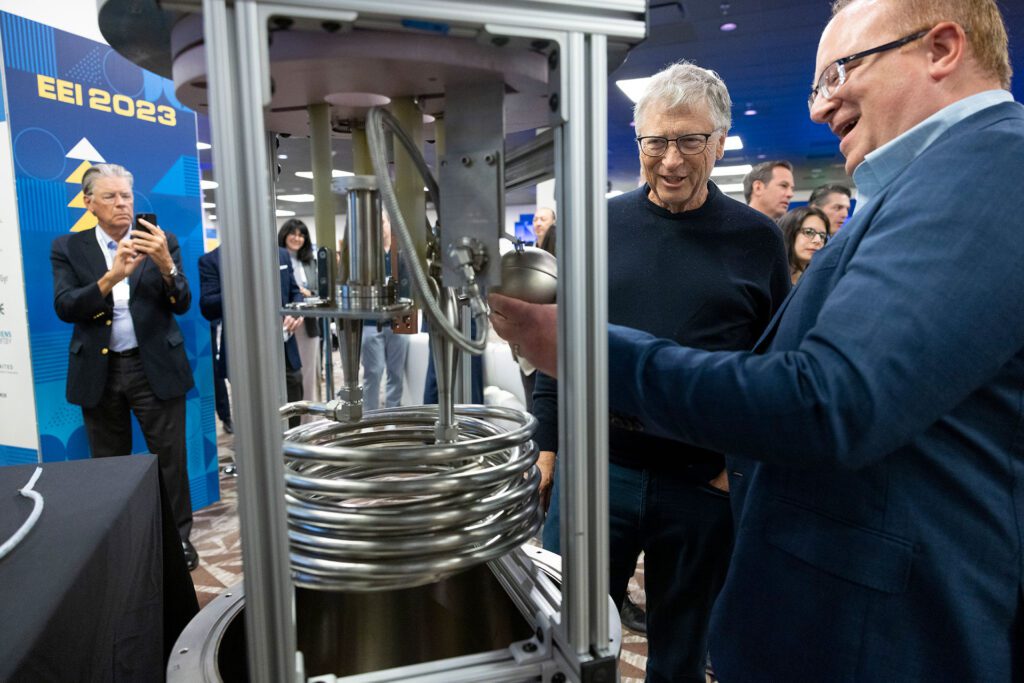 Breakthrough Energy's collaborative, cross-sector approach
Breakthrough Energy takes a comprehensive view of the challenge by driving innovation across each of the highest sources of emissions: manufacturing, electricity, agriculture, transportation, and buildings. These are the industries we need to transform with steady innovation to get to a clean energy future.
But bold ideas alone aren't enough to lower emissions. That's why we're driving transformation through partnerships at every step of the innovation pipeline – from discovery to development to deployment. Working with our world-class network of partners, investors, and policy makers, enables an environment that incentivizes investment in solutions, accelerates the innovation process, and allows new technologies to reach the global marketplace.
The technology, market, and policy breakthroughs we need
Since our founding in 2015, Breakthrough Energy has made clean energy investments in emerging and more established clean tech companies, helped connect innovators to investors and industry leaders, and contributed to the passing of historic climate legislation. But without sustained innovation, collaboration, and funding, we won't be able to achieve our goals.
Follow Breakthrough Energy for updates on the race to ensure a cleaner, healthier, and more prosperous energy future for all.